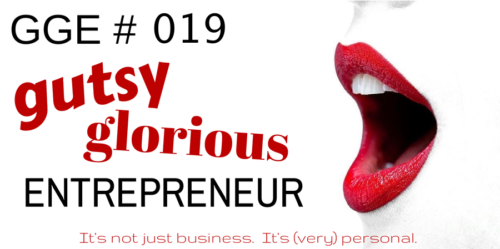 "No matter what I was told I was always focused on, 'I'll prove you wrong.'" ~ Gai Comans
Gai Comans was a "corporate perfectionist" when, at the age of 38, she was diagnosed with breast cancer and given a one-in-ten chance of survival.
One. In. Ten.
It's been nearly 15 years since her doctors handed her that death sentence and not only did Gai survive the odds, she is thriving. Saying goodbye to her corporate identity has turned her into an entrepreneur on a mission to show other women how to defy the odds.
Also in this episode we talk about: 
How standing on a bridge in Florence, Italy was the moment that set Gai free;
Why she's taking a group of women back to Tuscany, to that very same bridge;
How her diagnosis took her out of corporate and into the world of entrepreneurialism;
How Gai's shift from survival to living took every ounce of courage and strength;
The day Gai realized she could be an inspiration for women like her–women who've been told to get their "affairs in order."
Show notes and resources: 
Enjoy the Gutsy Glorious Entrepreneur podcast?
Please consider leaving an honest rating and/or review on iTunes (both would be so incredibly kind of you). It's really important to the success of this show and it will undoubtedly help anyone else who might be interested.
To leave a review, just open up iTunes, search for Gutsy Glorious Entrepreneur.   iTunes is the best place to leave a review, regardless of how you actually end up listening. You don't even have to be subscribed, although that's a brilliant idea, don't you think?
Podcast: Play in new window | Download | Embed