THERE'S ONLY ONE THING ON MY BUCKET LIST: TO DIE LAUGHING!
Yeah, I know, I won't be around to cross it off the list, but it makes putting anything else on the list redundant.
If you're a woman who thinks her best years are behind her… you've come to the right place.
Why? Because this is where you'll get a much-needed "thinking makeover."  Believing any of those feeble thoughts that your brain is serving up to you will make you die with a sad face.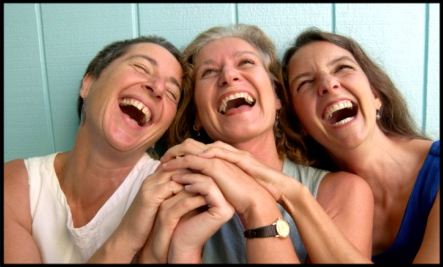 The goal is to die happy. And laughing.  Sorry… not trying to be morbid or anything, but is that the road you really want to go down?
Something happens when we turn 40. (For some of us it's 39; for others, maybe it's 47–who's really counting?) Sometimes we notice. Sometimes we don't notice until something happens: we look in the mirror and we don't recognize the person who's looking back.
We may ask ourselves, "Is this it?" Or, "Now what?" And, "Is anybody ever going to explain why there are no 'B' batteries?"
(Seriously, has no one else ever asked this question?)
I'm glad you're here. We are a tribe of women dedicated to creating a future that is bigger and better than anything we've created in the past.
The train doesn't stop here; it becomes a silver bullet here.
We're just getting started, Mama-cakes.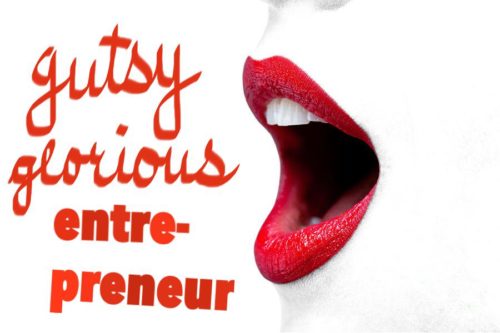 Check out Gutsy Glorious Entrepreneur Radio, a hot-damn podcast created for gutsy women just like you who are looking to up their glory level: maybe you're thinking about launching a business, or perhaps you've been at it for awhile and you're ready to GO BIG, or maybe you just need something to inspire you. There's nothing like learning from other women who are only too happy to share their inspiring stories: Susan Hyatt, Brooke Castillo, Sue Ann Gleason, Andrea Owen, Erin Postle –you don't have to recognize these names (although I know many of you will) to be able to relate to their badass stories of overcoming the fear of failure, the fear of what other people think, heck… the fear of Fear itself.
I truly believe it's what we do with our lives after 40 that really counts. (I made that up–but I like it. It doesn't let us off the hook. It doesn't allow us to rest on the leaves of our Laurus Nobilis tree.)
Besides, the first forty-odd years were just practice–now it's time to launch the shiitakes out of your life.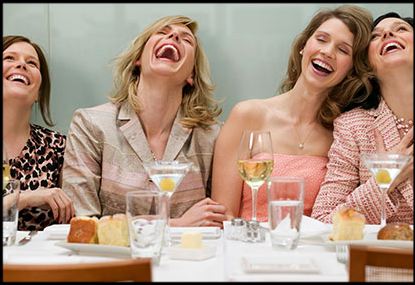 These are not just words on a computer screen: this here is real (my favorite line from Scared Straight, that prison show on TV that I make all my teenage kids watch).
We're starting a new kind of woman's movement: a gutsy glorious movement that demands that we step up; that we go all in; that we leave nothing undone.
'Cause this is here is real. And it's raw. And sexy. And divine. Even when it brings us to our knees.
Want to join our gutsy glorious movement? I hope so, because we need you. We need to hear your voice. We need to hear what makes you hippity hoppity happy and what makes you want to kick the treads off your Super Swamper tires. (If you actually have Super Swampers, I'm beyond impressed. We should talk.)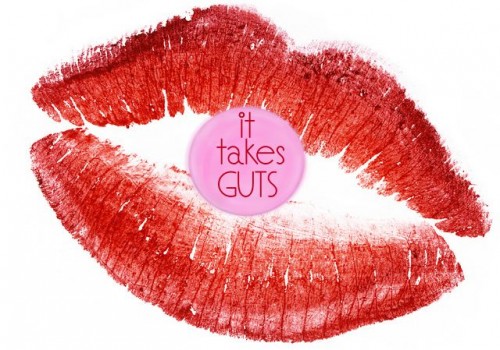 Listen up Gutsy Girl: there's no room for wallowing here–okay, fine, you've got exactly 6-and-a-half minutes to wallow, and then it's time to get back in the game. What? You thought you could wallow for longer than that? Think again. And if that doesn't work, maybe you need a Pink Pill–my daily supplement for the way to re-think your life. You can get one of those here. And there's more where those came from. (Warning: they're addictive.)
Stick around because if you've got guts, I'll show you the glory. (I'll even let you borrow some of my guts to get you started.)
Make no mistake–you belong here.
x + o to infinity 
BTW: Have you received the free guidebook on boundary setting?  Having boundaries that clearly define where you end and where other people begin is key to living a Gutsy Glorious Life. Get your free copy HERE.