"IT TAKES GUTS TO LIVE BY YOUR OWN RULES, GRIT TO STAND UP FOR WHAT YOU WANT, AND GRACE TO TRULY LOVE YOURSELF THROUGH THE ENTIRE PROCESS." 
Are You Ready To WOMAN UP?
Hello, I'm Lin Eleoff and I have a Gutsy Rulebook I'd like to share with you.
I consciously set out to write "The New Rules" for myself once I became (painfully) aware of
"Other People's Rules" and how I was expected to live by them.
The problem with Other People's Rules is, after awhile, we start to think we're living by our rules, but really? Other People's Rules have become so ingrained into the way we live our lives that we forget who we are as women, and, most importantly, we forget the promises we made to ourselves
when we were little girls.
Well, guess what? That little girl inside you is still waiting for you to Woman UP and live UP to the promises you made to yourself. Remember those?
YOU ONCE HAD DREAMS AS BIG AS THE SUN!
Need to borrow some guts? Download my Gutsy Rulebook. I've got guts to spare and share!
Besides, it's FREE.
STILL NOT SURE?
COME A LITTLE CLOSER, GIRLFRIEND!
Let's talk for a moment. Come closer.
Do you realize that you have a womanly wisdom that is largely untapped? Yes. You. Do. And the longer it takes you to tap into it, the greater the chance of regret. The last thing you EVER want to hear yourself say is, "I wish I had..."
So let's tappity tap tap into your innate wisdom, ok?
Better still... let's latch onto it like a hungry dog on a T-bone.
Another day need not go by where you don't get closer to that woman in the mirror... the one who's longing for your attention.
No more excuses. No more apologies. Let's do this...
ARE YOU A COACH, TOO?
---
LIFE COACH TRAINING DOESN'T PREPARE YOU FOR
THE BUSINESS OF BEING A COACH
I work with a lot of women who are building their own businesses online, many of them coaches. Which is why I wrote the book on "where-do-I-start" and "what should I do" when it comes to turning your coaching practice into a business that not only makes you money but makes you happy.
I literally wrote the book. It's called Gutsy Glorious Life Coach and it features the 46 STEPS you need to take to start your coaching business. (Yes, 46!) Believe me, it cannot be done in "5 easy steps" and don't let anyone tell you it can.
​This is the book I wish I'd had when I first started my coaching business.
Gutsy Glorious Life Coach walks you through everything you need to know in order to build an online business from scratch, including the legal steps you need to take to protect your personal assets and reduce the risk of liability. It's available on Amazon but you can get the 46-STEP CHECKLIST for FREE by entering your name and email below.
---
"WHAT DO YOU DO?"
Nothing strikes fear into the heart of a coach faster than being asked, "What do you do?" Even the most experienced coaches get tripped up over this question. Why? Because it's a business question.
Coach training doesn't prepare you for the business of being a coach.
That's my job... to turn you into a business woman.
So, tell me, if we were to meet at a party and I asked you, "What do you do?" what would you say that would make me want to work with you as a coach.
If you're tripping over yourself trying to answer that question, go HERE, stat!
---
LISTEN TO THE PODCAST FOR COACHES WHO ARE SERIOUS ABOUT GETTING DOWN TO BUSINESS!
Join The "Freedom Mastermind"
I'm an Internet Business Lawyer & Certified Professional Coach and I turn coaches into business women. It takes guts to become your own boss, grit, to stick with it, and grace to keep your sanity when you're caught up in "the grind." Come join my FREEDOM MASTERMIND where we become business women while taking care of the business of our whole lives.
John Doe UI/UX Designer
My favorite part of Lin Eleoff's Freedom Mastermind was writing a Freedom Manifesto and creating my own Freedom Calendar! What an amazing exercise to help create structure around how I plan and use my TIME, with a foundation set in my values. This tool is helping launch me (and my business!) forward this year at the speed of light, and it feels GREAT! Freedom Baby!
Eileen West, Life Coach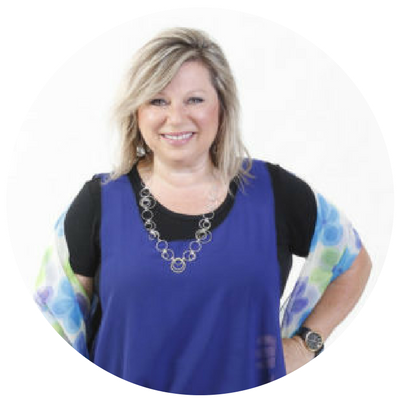 John Doe UI/UX Designer
As motivated as I am, I really need more accountability in my life. The Freedom Calendar is a powerful tool that keeps my body moving and my business growing.
Suzy Rosenstein, Life and Weight Coach