YOU'RE NOT JUST RUNNING A BUSINESS. YOU'RE RUNNING A LIFE!
THIS IS VERY PERSONAL.
Are you doing everything you can to protect your business AND your personal assets? 
"COVER YOUR ASSETS ONLINE"
THE ENTREPRENEUR'S ULTIMATE ONLINE BUSINESS + LEGAL CHECKLIST
It takes some serious guts to start your own business.  I'm talking guts to the power of infinity.
Do not underestimate the fire that's in you. That fire? You first felt it when you were eight. Remember? Or maybe it was six. (Wait… four?) Whatever… that drive to BE someone who was going to do something BIG has been in your gut for a very long time.
That badass business you're creating? It's an AFGO… Another Freakin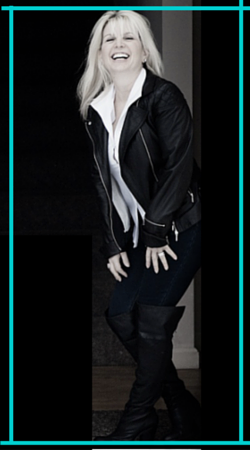 ' Growth Opportunity. An opportunity to step up and live up to your highest potential, even when your business tosses you around like a category 5 tornado and then brings you to your knees thrashing on the floor like a toddler.
It's what you do next that will either grow you up or keep you small.
Gutsy Glorious Living isn't about never falling down. On the contrary, it's about falling down, figuring out what made you fall, and then getting back up to do it again, bigger, better, gutsier.
Your business has a lot to teach you… about You. And once you figure You out, well, let's just say, that's when things get hot-damn interesting in your life.
Trying to figure out your niche? Pfffft, no problem.
What to write on your blog? Piece of (7-layer!) cake.
Attracting more (equally gutsy) customers and clients? Um… easy peasy.
That, my fellow badass, kickass (a little bit smartass) entrepreneur, is what happens when you decide to use your business as a means of discovering who you are and whether you've got the guts to go full throttle. 
You see… this isn't just business. It never was. It's always been very personal.
---
---
***
YOU LOVE YOUR BUSINESS, SO ISN'T IT WORTH PROTECTING?
HERE ARE SOME RESOURCES TO HELP YOU "COVER YOUR ASSETS ONLINE" SO YOU CAN DO
"BUSINESS AT THE SPEED OF BADASS"…