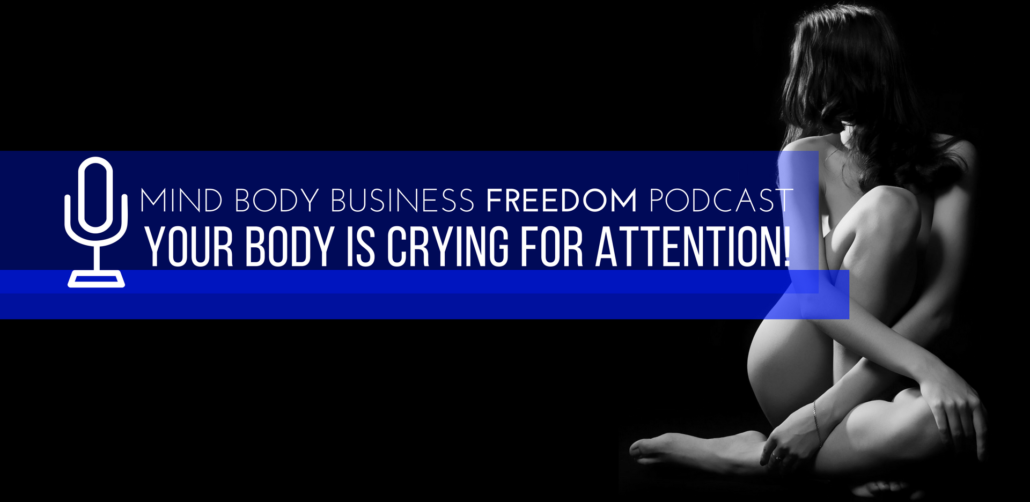 DON'T FORGET ABOUT YOUR BODY!
In the last episode of Gutsy Glorious Radio we talked about creating your absolute bare-bones-basic business plan.
Now we're going to create an absolute bare-bones-basic business plan for your body. Yes, your BODY needs its own business plan. Too often we "forget" all about our bodies, and we believe we're justified in doing so, because "we have a business to grow."
Malarkey with a side of bullshiitakes!  
Why You Need A Business Plan For Your Body
When we don't give our bodies at least as much attention as we give to the other areas of our lives (our businesses included), then we are out of Integrity. If you say your health is important to you, then it's time to prove it… to yourself.
This is the work we do in my Freedom Mastermind, and it starts with putting the actions steps included in the business plan for your body into your calendar. It's the only way to make sure you honor your priorities while you take care of life in The Woman Hood. 
Your calendar is an extension of you and your life. If used correctly, it can actually change your whole life.
Make no mistake… without a serious plan to take care of your body, you can only go so far in business. There will come a day when your body is screaming so loudly for your attention, you'll be forced to ignore you business. Don't wait for that to happen. 
Otherwise, you're just blowin' smoke, Girlfriend.
So, it's time to Woman UP… make a plan, outline all the action steps you need to take in order to give your body the attention it deserves, and then follow those steps every single day. 
Listen to the podcast; it explains exactly how to do it.
Afterwards, come visit our Facebook group and tell me what you think. I'd love to hear. Wait… leave a review in iTunes, first, please?
SHOW LINKS:
Gutsy Glorious Life Coach: How to Turn Your Life Coaching Practice into a Soulful Money-Making Business
46 Steps To Building Your Coaching Business
---
LIFE COACHES: DON'T QUIT YOUR DAY JOB BEFORE READING THIS
Podcast: Play in new window | Download | Embed
Subscribe: Apple Podcasts | Android | RSS