WELCOME TO MY GUTSY GLORIOUS LITTLE CORNER OF THE INTERNET!  
Do you have the GUTS to Woman UP and take RADICAL RESPONSIBILITY for getting everything you want out of life?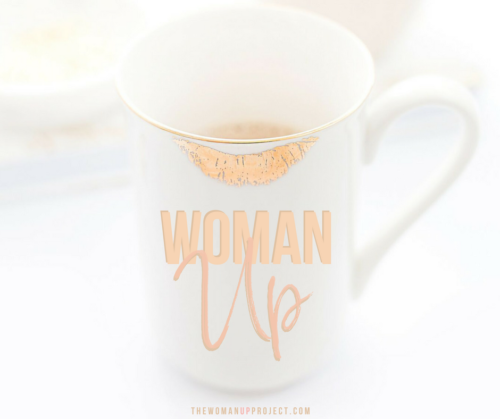 My mission? To lead, support, teach and otherwise help women like you muster up your God-given guts to live a life on fire (without burning your ass).  
While you already have guts (you were born with them. Perhaps you've forgotten where they are? I can help you with that), you're also going to need grit and grace to make it all happen.  
GRIT to hang in there when the going gets hard.
GRACE to get back up whenever you fall down. Because, at some point, we come to realize it does us absolutely no good to keep on sobbing on the bathroom floor.
And lets not forget GRATITUDE… for every opportunity that the Universe gives us to grow ourselves UP. I call those opportunities AFGOs. An AFGO is Another Freakin' Growth Opportunity. 
Had one lately?
If you have, then it really is about time we met.
Besides, I've been patiently waiting for the Big U to put us on the same path.
Allow me to introduce myself…
My name is Lin Eleoff and I'm an author, a lawyer, a business coach, a personal development and weight loss coach, a mother (of four), a wife (of one), and proud owner of a stunning lip gloss collection, and creator of this website, which I call Gutsy Glorious Living. 
I'm also the founder of The Woman UP Project, where I teach women how to build online businesses from scratch, at the speed of badass.
My Big Vision (a.k.a., my "purpose"): To show women and girls how to water the seeds of immeasurable greatness that are within them. 
Sounds rather lofty, right? But it's true. It's "my why." It's the underlying force that drives my life. (Is it any wonder that 3 of my 4 children are girls?! The Big U knows what it's doing, always.)
I believe each of us has seeds of immeasurable greatness within us.
And we owe it to ourselves to water them so that those seeds can blossom.
For, if left unwatered, they will ultimately wither and die.
My role, as I see it, is to point women to the watering can.
The R-Word
The one thing that keeps me moving forward in business and in life is the fear of regret. 
Regret scares the shiitakes out of me. I do not want to come to the end of my life and realize I didn't have the guts to go after what I wanted. What would it feel like to know you're out of time and that you have no more opportunities to Woman UP? I never want to find out. 
Which is why regret-proofing my life has been a top priority. This means I ditch the excuses. I strive to walk my talk every day. On those days when waffle and dither the R-word follows me everywhere. 
It's enough to snap me back to attention.
I suspect we're a lot alike. Which is why I want to get to know you.
I have a feeling about you and me.
So, stick around. There's no telling how big our friendship is going to get.
---
NEW: The Busy Lawyer's Guide to Losing Weight (And Keeping It Off). You don't have to be a lawyer to benefit from this guidebook… if you're struggling with your body, your weight, and the food on your plate, this guidebook will help.