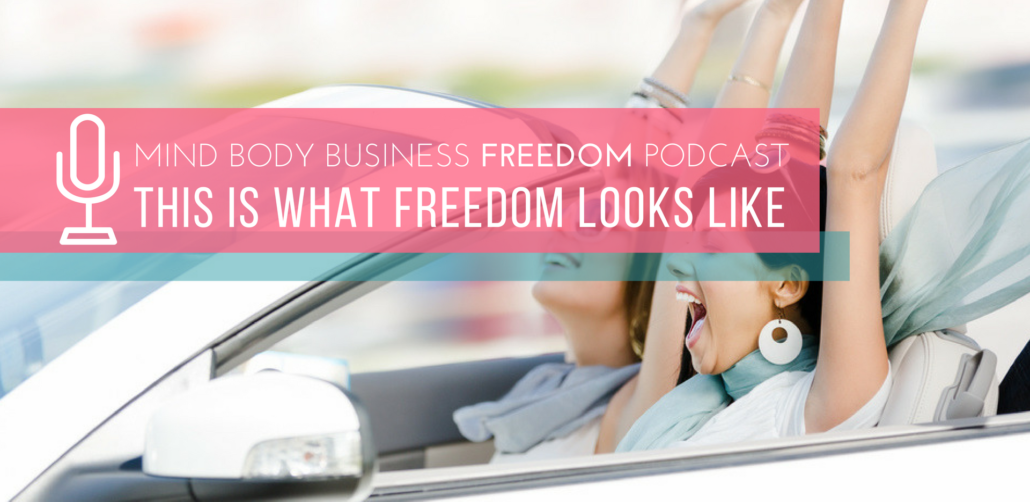 Get ready, we're going to do some coloring on today's podcast.
Yep… coloring.
As in, with colored markers, highlighters, crayons… whatever floats your boat.
I call it, "coloring-for-coaches-and-other-creative-types-who-want-to-build-a-successful-business."
But you can call it a "Freedom Calendar" for short.
This is one of the coolest tools I have ever implemented to grow my business and it ended up changing my whole life. 
Underestimating the importance of a "buttoned up" calendar is bad for business.
It's also bad for your mind.
And your body.
On the other hand, if you truly want Mind, Body, Business FREEDOM, listen to this podcast. 
If it feels like your business is working you, rather than you working your business, I'm going to show you how to flip that around so that your business knows who's boss, as in… who's the BOSS of your WHOLE LIFE!
There is no reason to let your body "go" just because you have a business.
You don't have to give up time with family and friends because you have a business.
If you do this right, your can have a successful business AND a body that's strong, healthy, and… happy. Because I'm betting your body has been pretty miserable ever since you started putting all your attention on your business.
Here's what you'll need for this podcast:
Ok… it's time to hit PLAY.
Have fun with this… and then watch how it changes your whole life.
Don't believe me, just watch… 
SHOW LINKS:
Podcast: Play in new window | Download | Embed
Subscribe: Apple Podcasts | Android | RSS