---
A Life Coach, A Lawyer, And Business Woman Walk Into A Room.
Watch what happens next!
Welcome to Gutsy Glorious Radio, the REAL bus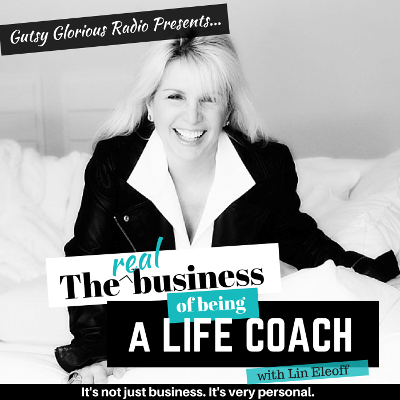 iness of being a life coach.
I interview women entrepreneurs and we don't just talk about business… it gets personal. Very personal. In my interview with Susan Hyatt she tells talks about being sexually assaulted and how that, ultimately, made her a badass business woman.
I also talk to Andrea Owen, Natasha Vorompiova, Tonya Leigh, and so many other amazing women who love to share their gutsy glorious stories.
So buckle up, Coach. Oh, and one more thing… bring a helmet.
---
Hey Coach. I made you something. It's my 46 STEP Checklist, based on my book, Gutsy Glorious Life Coach: How to Turn Your Life Coaching Practice Into A Soulful Money-Making Business.  Download the checklist for free and enjoy the podcast!
Podcast: Play in new window | Download | Embed