Dear Amazing Online Business Woman,
Welcome to our gutsy tribe with the same vibe.
(This assumes you've joined our private Facebook group… if you haven't, you can do that HERE.)
Whether you're a brand at this or you've been at it for a while (and still find it all a little too overwhelming, perhaps?), here's what I suggest you do first:
==================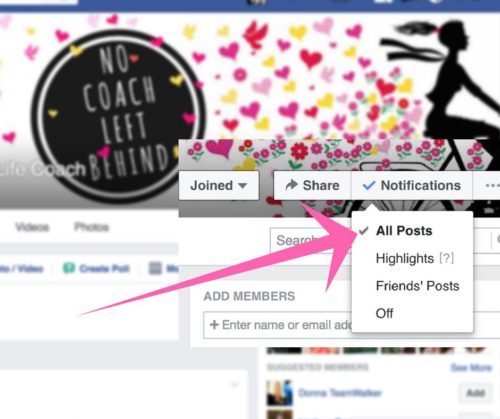 STEP 1: Make sure to turn your Facebook notifications ON for the group (when you're in the Gutsy Glorious Life Coach group page, you'll see "notifications" in the top right corner. Make sure "All Posts" has a check mark beside it.
The reason this is important is so that you don't miss any of the amazing and invaluable content that gets posted in the group by your fellow coaches every day.
We have theme days, but our most popular is our WEDNESDAY BLOG DAY. It's an amazing opportunity, and incentive, to get you on a roll when it comes to blogging on a regular basis (or podcasting, if that's your jam). 
Most importantly, no matter what the day, if you need help or support from the group, ask for it. This gutsy tribe is the kindest, most generous group of women you will ever meet. I love them and you will too, I'm certain.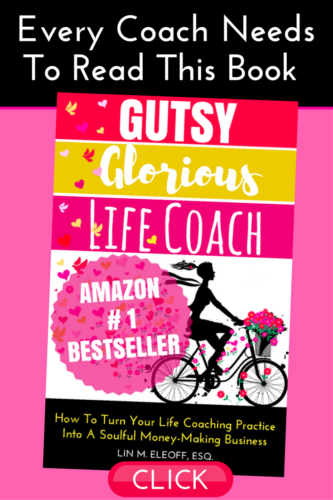 ==================
STEP 2: Introduce Yourself… Even if you've been in the group for some time, and you have never officially introduced yourself, now would be a good time! (Please use the following structure). ==================
** What niche market are you in? (If you don't know yet, go HERE)
** What's the ONE thing you need help with immediately in order to take your coaching business up a notch?
==================
STEP 3: Tell us where you're at in your business by choosing one of the "levels" below; this will help you (and the group) help you focus on what your single biggest priority should be.
==================
:::LEVEL 1: "I haven't got my business set-up completed." There are exactly 46 STEPS when it comes to having everything in place. PRIORITY: Get a free copy of the 46 STEPS Master Checklist HERE.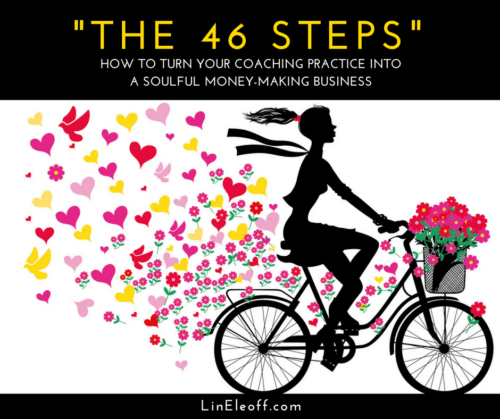 :::LEVEL 2: "I haven't chosen my niche (target market yet), and/or I'm not sure where to start." PRIORITY: Listen to this episode of Gutsy Glorious Radio… or take the NAIL YOUR NICHE QUIZ… this baby is an eye-opener.
:::LEVEL 3: "I've chosen my market, but I'm not sure what to offer my customers," OR "I don't have a list and/or a product yet." PRIORITY: Ask for help in the group. We have so many experienced coaches in there. Also, make sure you read GUTSY GLORIOUS LIFE COACH, available on Amazon. It's a must-read for coaches who want to become business women (there's a big difference).
:::LEVEL 4: "I have a product and a list, but I'm feeling overwhelmed, frustrated, and stuck." PRIORITY: Make sure you don't have a bottleneck in your funnel!!! 
It's so important to identify where you're at in your business. And if you're a coach, it's also important to know that there's a big difference between having a coaching PRACTICE and having a coaching BUSINESS. I write about that here: https://www.lineleoff.com/coaching-practice-vs-coaching-business/
So, head on back to our Facebook tribe and please introduce yourself… you are a valuable addition to this group.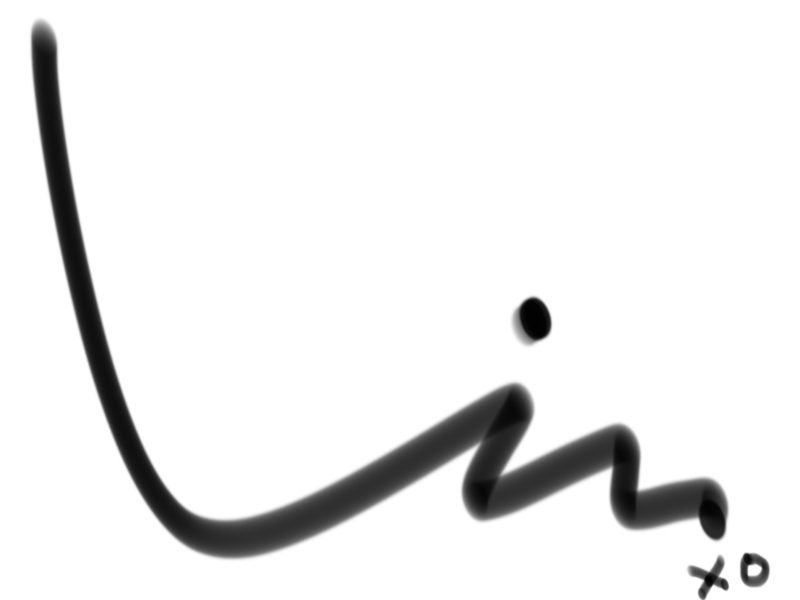 Lin Eleoff
Founder of The Woman UP Project