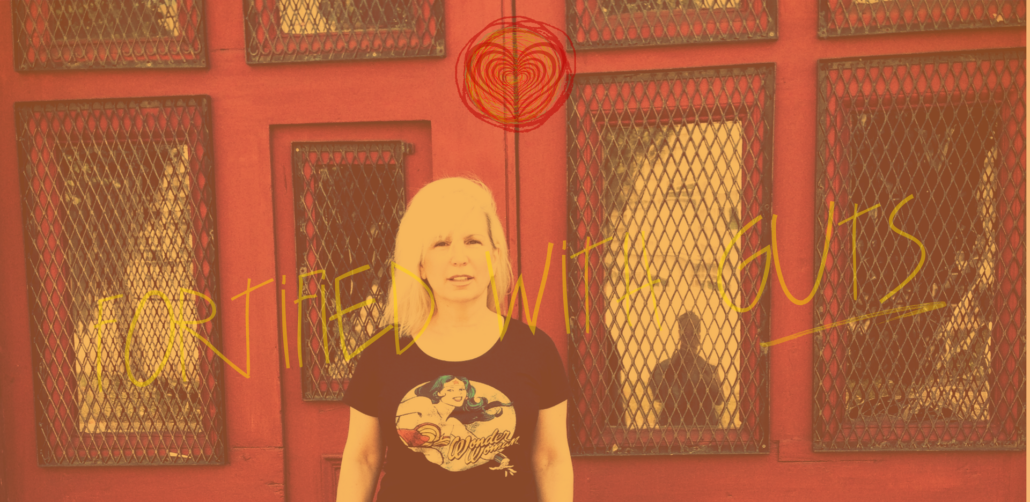 There's nothing sexier than a woman with GUTS (AND GRIT, AND GRACE).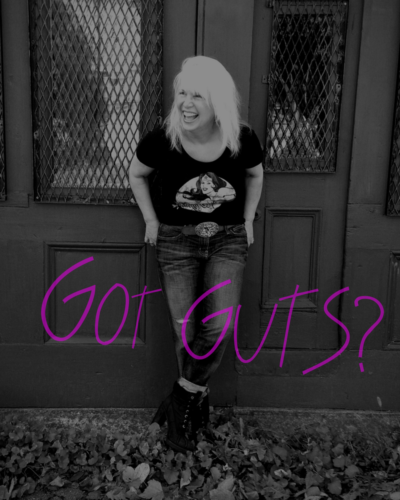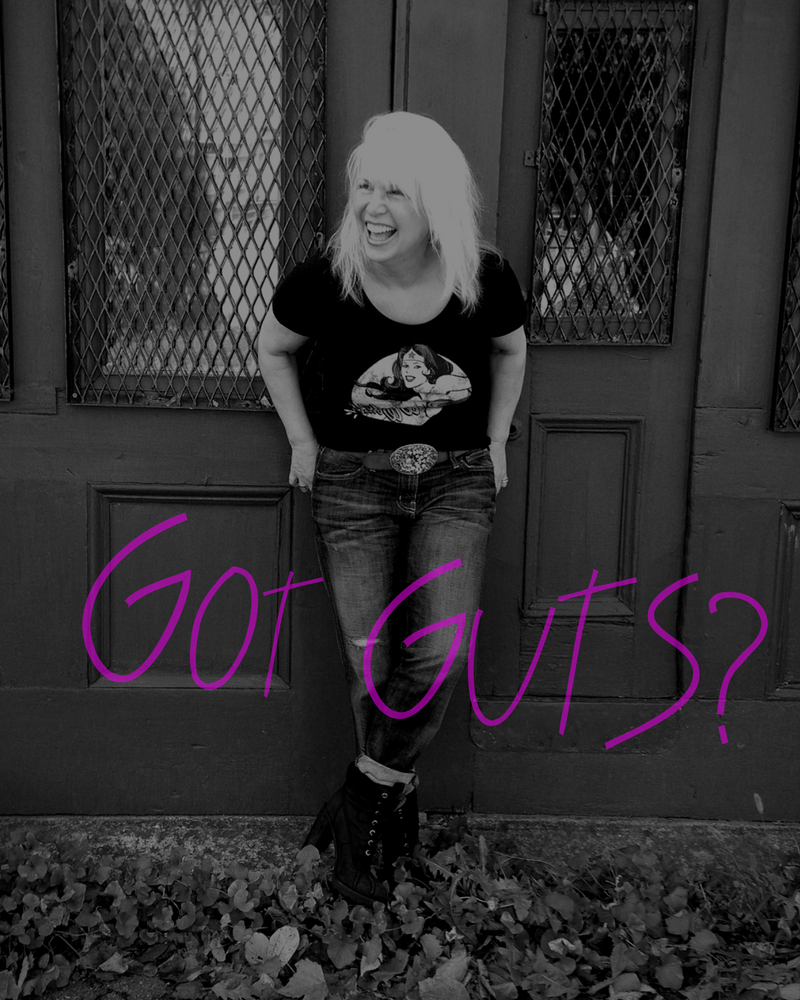 A woman with guts, grit, and grace is undoubtedly, irrefutably, and undeniably a wholehearted woman.
Why?
Because she's determined to not let Other People rule her life.
A lot of women allow Other People to rule their lives. I certainly did. The only thing worse is when we think we're in charge when we're most certainly not. (Hint: regret and resentment are tell-tale signs.)
A wholehearted woman learns not to take 'no' for an answer if it means she has to become smaller and "less than" because she realizes that doing so chips away at her heart and her soul.
It takes guts to not stop at No.
It takes grit to keep going after what you want, in spite of what other people might think or say.
It takes grace to love those Other People despite not having anymore fucks to give.
It all starts with being gutsy, Girlfriend.
Gutsy, as in high Self esteem, because confidence isn't enough.
Gutsy, as in Self aware.
Gutsy, as in having compassion for those Other People because they often don't know how to do better in their own lives, let alone what's best for ours.
Gutsy, as in determined to make your own rules and live by them.
It is your divine right to be gutsy. To fight for your right to live life on your terms.  
YOUR LIFE PURPOSE? TO BE A WHOLEHEARTED GUTSYASS WOMAN!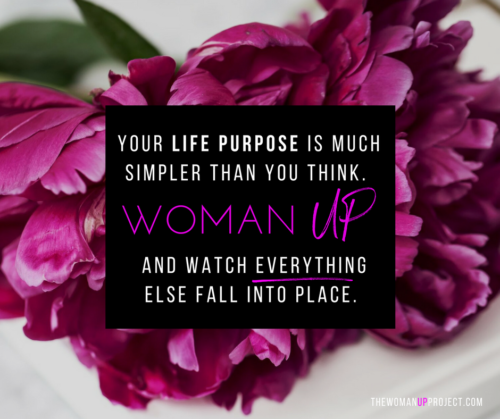 Of course it's not easy to live life on your terms… especially if you've become very used to living your life on "Their" terms, you know… your parents, your teachers, your friends, your lovers, arrogant sales people, and pushy doctors who overstep with their "opinions."
So, no, even though it's not easy to live life on your terms, it's your purpose. It's the reason you're here, living this life.  
If you've been wondering what your PURPOSE is, I just gave it to you (lovingly) in a nutshell. (I hope you're not allergic to nuts!)
Other people would much prefer that you live life on their terms. Living your life according to Other People's expectations makes them happy.
But what does it do for you? May I answer that question for you?
IT LEAVES YOU STEEPED IN REGRET AND RESENTMENT. (Sorry for the extra emphasis and caps and all that. This topic gets me excited, as you can probably tell.)
REGRET (like resentment) is a signal that you haven't been making choices in your own best interests. If you are making choices to please other people, regret and resentment are inevitable. (And they leave a very bad taste in your mouth!)
When you Woman Up you do things for other people while staying in integrity. 
This means, if you choose to do something for someone else, you own your decision and feel good about it.
Doing anything that leaves you feeling burdened and resentful means you're running low on guts.
Power UP, girlfriend.
Step UP.
Woman UP.
Pay attention to the clues that are all around you.
THAT SHACKLES-ON AFTERTASTE IS A TELL-TALE SIGN YOU NEED TO WOMAN UP!
A gutsyass woman does it better.
And by "it" I mean living a wholehearted life. And by "better" I mean she's all in so that, no matter the outcome, she owns it.
And that's the way she likes it.
In love and guts,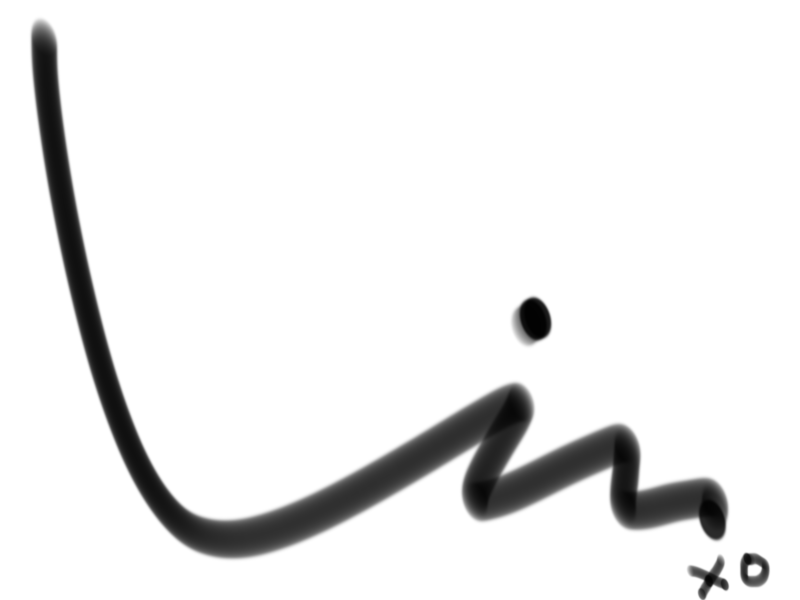 ---
Hey Girlfriend, have you read the "GUTSY NEW RULES" for women over 40?
Get them HERE.
(Woman UP!)