OMG, with only a few shopping days left 'til Christmas, I am in big BIG trouble. 
Despite my best efforts to be in shape for the holiday season, I have a shopping injury. 
Ahem, another shopping injury. 
Yes, I keep track. 
As you may know from previous posts, I am a most excellent shopper. Remember the time I petitioned the International Olympic Committee, begging them to make shopping (something I consider to be a bona-fide  contact sport) an official summer AND winter olympic sport?
I am proud to say that I am considered one of shopping's elite athletes. And noooooo, I do not take performance enhancing drugs.
Steroids are for sissies. 
This is me fantasizing about winning ALL the olympic medals, as in: all the gold, all the silver, all the bronze. (Don't pay attention to the mean heckler. I have no idea where she came from. Wait, is that my mom?)
I approach Christmas shopping with a vengeance never before seen in the human world. I attribute this to my grandmothers, who lived by the motto SHOP OR DIE.  
Translated, this means: 
Or maybe…
My Bulgarian grandmother's favorite designer was John Deere. 
For my Italian grandmother, it was Mr. Clean. 
On Saturdays they would often fight over which one got to take me with her.
One good thing is that now I have arms that are much longer than most, allowing me to swipe up bargains from a distance. 
Sometimes I don't even have to get out of the car.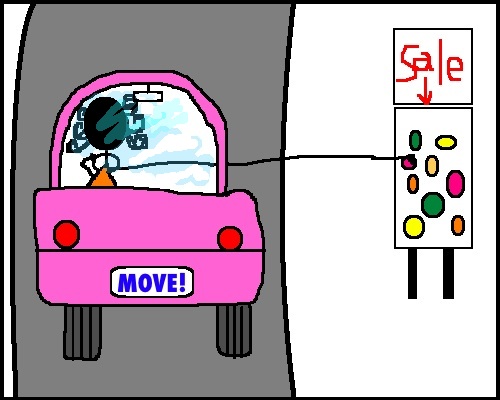 But now I have an injury, and it's hampering my final sprint to the holly jolly finish line, which I should've crossed days ago.  Actually, I think it might be a flare up from that old 1994 incident in which I hurt my knee while lunging for a weed whacker at an impressive Ace Hardware sale o' the century. 
Boy, was I naive back then. Unlike today, I never wore protective gear.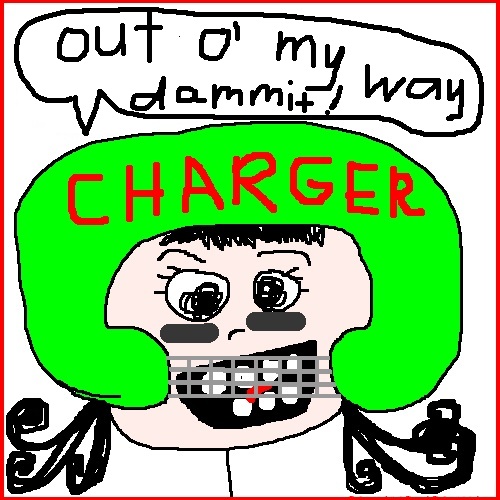 Yes, times have changed since I became an olympic level shopping athlete.
But there's one thing that never changes. 
The sound of blood coursing through my veins when I hear that magic word…
Am I the only one who feels this way? 
Have you ever heard the sound of blood coursing through your veins?