I absolutely love and adore my girlfriends.
The funny ones. The tall ones. The "petite" ones. The super smart ones. The messy ones. The savvy ones. The successful ones. The struggling ones. The sarcastic ones!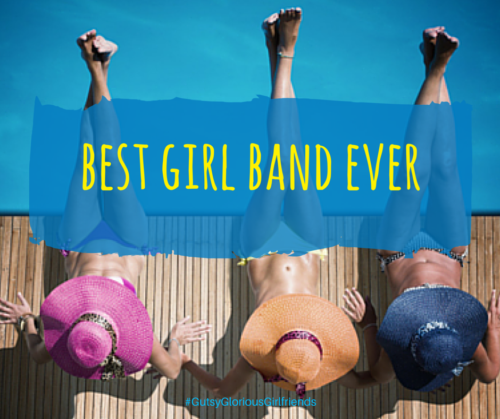 I love them all.
I see me in all of them (except for the tall ones; especially the sarcastic ones).
The thing I've learned about girlfriendships is that they're not all supposed to last forever.
Still, breaking up with someone who's been in your life for a long time is very hard to do, right? Especially when you still care so much about her but you know that the "season" of the friendship has passed. It's time to move on. More importantly, it's time to understand the reason she came into your life in the first place.
The Universe sent that friend to you for a very specific reason and it would be disrespectful to the friendship (and the Universe, for that matter) to not try to figure out your part in it and the lesson to be learned.
(And just as an aside, can you imagine being the Universe and the level of matchmaking that's involved? Oy!)
The lesson is the gift of that friendship. You ought to be sending the Big U a thank you card once you figure it out.
As I've gotten older I realize what a privilege is it to call someone a "best" girlfriend. I know, that sounds sappy, but I'm going to add even more sap on that: rolling in the deep and messy parts of our lives is always made easier when done with someone with the same number of X chromosomes. We love our men, but, well, that Y chromosome seems to deactivate that so-called "sensitivity chip" sometimes.
Besides, you've got to have at least one friend with whom you can be completely and utterly stupid!
We women sometimes like to say how hard it is to become friends with other women. Wait… that's when we need to give ourselves a slap upside the head.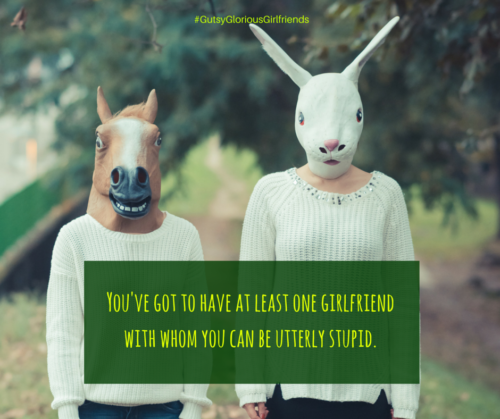 That's the 6-year-old in us talking:
People don't like me.
Women don't like me. 
I don't have any friends.
I don't know how to make friends.
Women can be so mean.  
Hang on a sec!
Not having the kind of girlfriendships you want is no one's responsibility but yours. You are a woman now. You're not in fifth grade when girls could be so bra-strap-snapping mean mean mean. You are in charge of making anything and everything happen just the way you want it to be. That includes your relationships, Girlie! All of them.
It takes guts to be a good friend.
Why guts?
Because, like in any meaningful relationship, things can get so damn messy. Boundaries get crossed. Birthdays are missed. Expectations aren't met. Jokes aren't laughed at.
But it's what you do next that counts.
Our girlfriends have so much to teach us about who we are as grown-ass women. Being willing to look at ourselves, from another woman's perspective, can be both eye-opening and gut-wrenching. And gut-wrenching.
And so worth it.
Want to join an utterly amazing community of women? It's called TWUP, which stands for The Woman UP Project. Click HERE to join the TWUP Community.
---