Do you have a deep desire to
actualize your Self?
Here's what to do: Start your own business.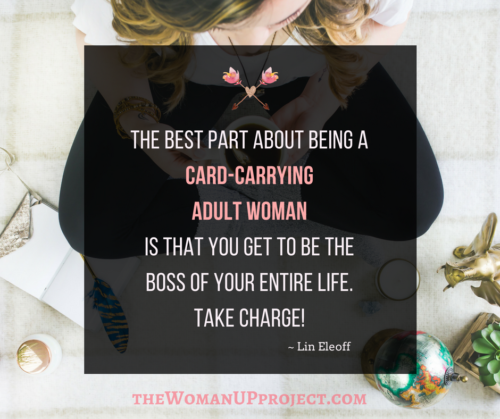 Seriously… start your own business and come face-to-face with your inner 6-year-old (whom I affectionately call my i6yo). Because only then can you even begin to grow yourself UP.
I always say that starting a business is an AFGO of epic proportions. An AFGO is Another Freakin' Growth Opportunity and if growing yourself UP is important to you, there's nothing like going into business for yourself to test your upper limits. No matter how much you may kick and scream, your business will not back off.
It takes GUTS to start.
GRIT to hang in.
And GRACE to let go of old habits that lead to kicking and screaming and bawling on the bathroom floor.
Let me assure you: The success (or failure) of your business depends entirely on whether you are able to sit in the driver's seat of your business as a card-carrying adult woman. After all, your i6yo has no business running your business… but she sure as hell is going to try.
She'll tell you it's too hard.
She'll tell you that you can't be like "her" (the one who's doing what you wish you could do).
She'll tell you success is for other people.
She'll tell you you're too old.
She'll tell you you're not pretty enough. Thin enough. Smart enough.
In other words, your i6yo will do whatever she can to talk you out of building your business.
"People will laugh at you for doing this."
"Give up, this isn't working."
"Let's eat cookies!!!!"
Your job is to put her in a comfy chair in the corner, pat her on the head, blow her a kiss, and get to work.
Your job is to Woman UP.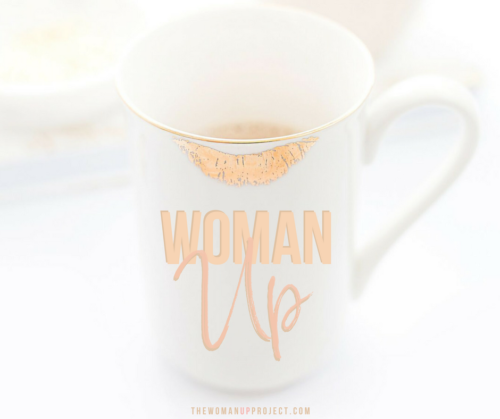 I started The Woman UP Project to fulfill a much bigger vision I had for my life: To show women (and girls) how to water the seeds of immeasurable greatness that are within each of us.
But before that, I had to learn how to water my own. Then I showed my daughters (3 of my 4 children are girls). And now I work with women, young and old, who have chosen entrepreneurship as their path to greatness. (BTW: two of my daughters have chosen entrepreneurship!)
All the previous life and career experience I had, as a television news anchor and journalist and then an Internet lawyer, made me realize I wanted to work for myself so that I could be in complete charge of my life, my family, and my freedom. (I was never cut out to be an employee.)
I suspect you want that too.
You're a woman who is actualizing her Self. 
This is important to you.
If you're like me, it means everything to you.
Growing myself up and into my Self is the driving force behind everything I do, as an entrepreneur, wife, mother of four, woman. 
You (the part of you that's allowing her i6yo to be in charge way too often) have the power to make ALL THE CHANGES YOU NEED TO MAKE in order to live the gutsy glorious and grace-full life you deserve to live.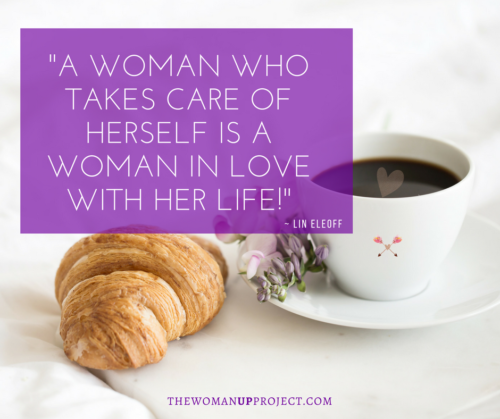 You may need someone to show you how.
A gentle nudge in the ribs here.
A loving kick in the ass there.
Whatever it takes to make you fall back in love with your life!
Nudges and kicks that shift our perspective, because with the wrong perspective, we suffer. And by the way, you can have a new perspective just like that. And with a new perspective you can kiss the dread, overwhelm, disappointment, and low-grade suffering goodbye.
Changing one's perspective is a Woman UP move. It requires the use of our reasonable and wise mind, minimizing emotion so that we can think.
Your inner 6-year-old spends a lot of time in what I call emotional Child Mind.
You want to be in Woman UP Mind. That's where your power is.
Your Woman UP Mind is the source of your guts, your grit, and your grace.
This is your time.
To fall back in love with your life.
To build a business that fulfills the bigger vision you have for your life.
To grab your life by the throat and live it.
Learn more about The Woman UP Project HERE. 
One more BIG thing: Your inner 6-year-old has a very important role to play in your life. She can be highly emotional, yes, but her emotions are important because she is an integral part of you and always will be. Her "little girl" emotions are begging for your "adult" attention. What is she trying to tell you?
As the card-carrying adult in charge of your life, your job is to be able to discern what's important.
If your i6yo is longing to go out and play, you should probably listen to her. That's her area of expertise. Make sure you build play into your schedule… she needs that.
If your i6Yo is longing for too many chocolate chip cookies, pay attention to that. Something is troubling her and she's not able to deal with it, so she reaches for cookies to fix her problems.
This is your clue that the adult woman in you is not paying attention to something very important.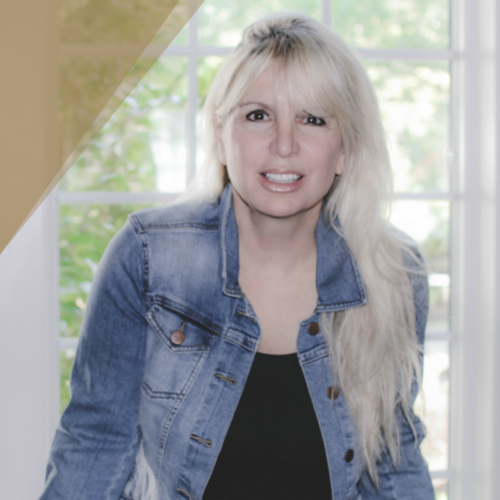 Lin Eleoff is the founder of The Woman UP Project and author of the Amazon bestseller, Gutsy Glorious Life Coach: How To Turn Your Life Coaching Practice Into A Soulful, Money-Making Business.
---
Have your own business or just starting one?
Come join The Woman UP Project's Inner Circle…