"The only way to avoid rejection is to sit mute in a corner and not take any risks." ~ Dr. Harriet Lerner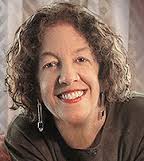 I LOVE this woman! Dr. Harriet Lerner is the author of the New York Times bestseller (over 3 million copies sold!), Dance of Anger. She's also had a tremendous influence on my life… I've read every one of her books, but Dance of Anger is the one that put me on a path, so long ago; it's path that has forced me to step up and live my life with integrity.
Dr. Lerner's book was given to me when I was in the midst of a divorce so many years ago and I believe that it was one of the greatest gifts I have ever received. Dr. Lerner, a clinical psychologist, says "anger is a signal, and one worth listening to."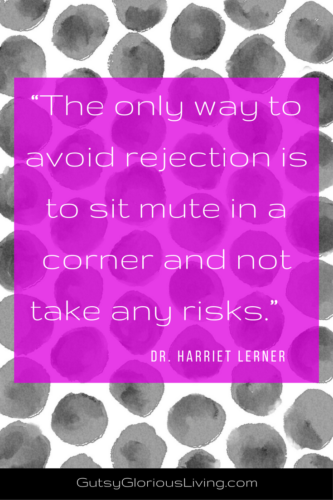 Also in this episode we talk about:  
How Dance of Anger was rejected for five years before it was published.
How even the smallest acts of courage are so important.
How it takes some serious gutsiness to stand up to shame.
Dr. Lerner's advice for women who do too much.
Be sure to check out Part 2 of my interview with Dr. Lerner.
Show notes and resources: 
Please consider leaving a review on iTunes. It's really important to the success of this show and it will undoubtedly help anyone else who might be interested. Plus, I just love to hear what you have to say… especially the good parts!
To leave a review, just open up iTunes, search for Gutsy Glorious. iTunes is the best place to leave a review, regardless of how you actually end up listening. You don't even have to be subscribed, although that's a brilliant idea, don't you think?
And don't forget about Part 2.
Podcast: Play in new window | Download | Embed
Subscribe: Apple Podcasts | Android | RSS