A life coach without a niche is like a hot dog without a bun!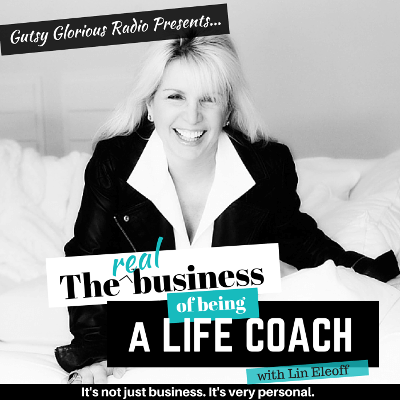 (Sort of.)
Ask any coach and she'll probably tell you that choosing a niche, or target market, is one of the hardest things about starting a coaching business. But that doesn't make it any less necessary.
In this episode of Gutsy Glorious Radio: The Business of Being A Life Coach, I break this whole niche thing down for you. Basically, you have 3 options:
Don't pick a niche and watch what doesn't happen;
Spend a ton of money to market your business to everyone (and then cross your fingers);
Pick a niche and watch what happens.
I also explain how niches come in 3 sizes: MACRO, MESO, and MICRO. You want to get down to the micro niche level because that's where your customers are.
***********NEW!!!!!! "NAIL YOUR NICHE"*************
Since recording this podcast I had so many coaches ask for help regarding how to choose/identify a niche.
So, here's what I did… I created "NAIL YOUR NICHE" which takes you through the entire process (I call it my formula) for identifying a niche market that will ignite your coaching business.
This whole "niche thing" isn't intuitive, and far too many coaching businesses fail because they didn't get this one thing right.
Check it out HERE.
Podcast: Play in new window | Download | Embed
Subscribe: Apple Podcasts | Android | RSS